Packages
We're not a one-size-fits-all wedding cart. Instead, we insist that you pick the right package for
your event-and for your budget. Here are a few of our different offerings.
---

Small and affordable, but packed with plenty of flavour. With all of the authentic vintage Italian style included.
---
300 mini gelato cones
5 available standard flavours
Gelato for 300 portions
Freezer hire, and
A staff member to handle it all, you'll get a whole range of Pure Gelato samplings without the full price of a comprehensive package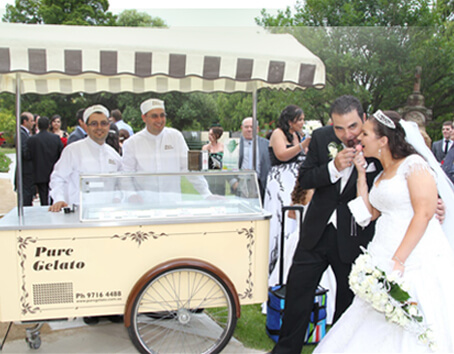 ---

1 box of 400 standard single cones
Freezer hire
And of course a staff member to handle it all
Your choice of 6 different flavours, cone holders, scoops, napkins, gelato & accessories for 280 portions,
---
With the standard cones, you'll have larger portions for dessert-hungry guests, with all of the amenities that will make gelato both delicious and convenient. It's a perfect gelato cart for wedding receptions, corporate events, and more.
---

With your choice of 7 different flavours out of our 150 flavours
Accessories for 300 portions
A box of 400 standard single cones, cone holders, scoops, napkins, a scoop & water basin, gelato
---
you'll have a little bit of everything. The 7 display freezer is great if you want to offerguests plenty of different options and make a trip to the gelato cart a little more fun.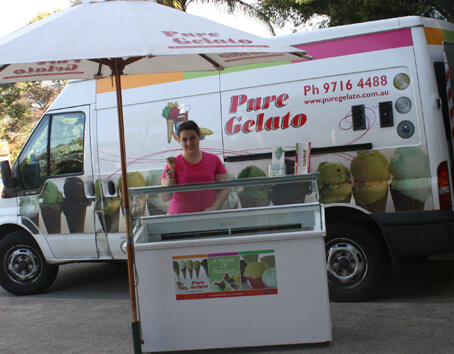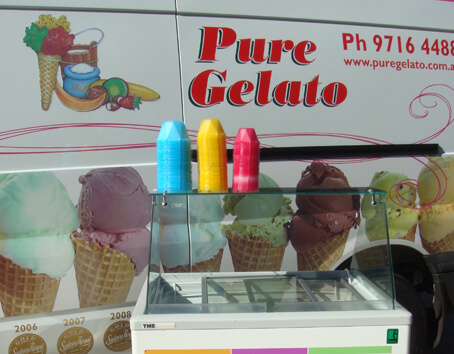 ---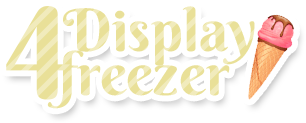 A more minimal option, but no less delicious.It also contains scoop & water basin, napkins, and gelato & accessories enough for 160 portions, along with the usual freezer hire.
---
Use 2 packs of coloured spoons
2 sleeves of pink cups, and more
Choose from 4 different flavours (from our selection of 150 flavours)
---

Does it get more "old-school" than this?
With 72 x 150mls cups from 6 of our standard flavours
2 packs of coloured spoons, napkins, and enough gelato and accessories for 70
---
this "mini" version of our services is just as tasty as all the rest – and people will love the vintage throwback to a simpler time when gelato could be wheel-powered. Even the most vintage ice cream cart can't compare with the bike.