Our Mission
What makes a gelato cart great? We think we have the recipe for a great ice crema cart for hire, but we'll let you be the judge. Our recipe starts with options. With over 150 flavours for you to choose from-flavours made from fine natural ingredients like hand-selected fruit, farm-fresh milk and rich cream – you'll have fun simply picking a few out for your next event. Artificial colours and flavours? Never heard of 'em.
Then, we add a healthy dash of prompt, friendly service. We make it easy to book our cart, and we'll happily make the arrangements to ensure that you have everything you need when the big day comes. After that, we mix in a trusted name: as Australia's most-awarded gelato, Pure Gelato takes its fun offerings very seriously.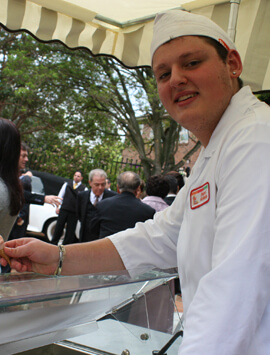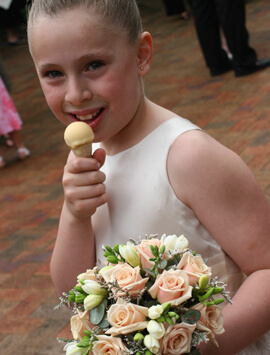 Our Mission
Creating gelato memories for
family and friends to
share & cherish
There's no better way to enhance an event than with a single cart hiring of Pure Gelato. Whether you opt for our Gelato cart bike or a freezer hire, you'll be able to relish the reactions of all your party guests when the gelato comes out.
You can take a look through all of our distinct gelato cart hire packages to see which one fits you – but we'll wager that no matter what you pick, it's hard to go wrong. After all, Gelato tastes great in every flavor. We think the gelato cart you hire will go over just as well.